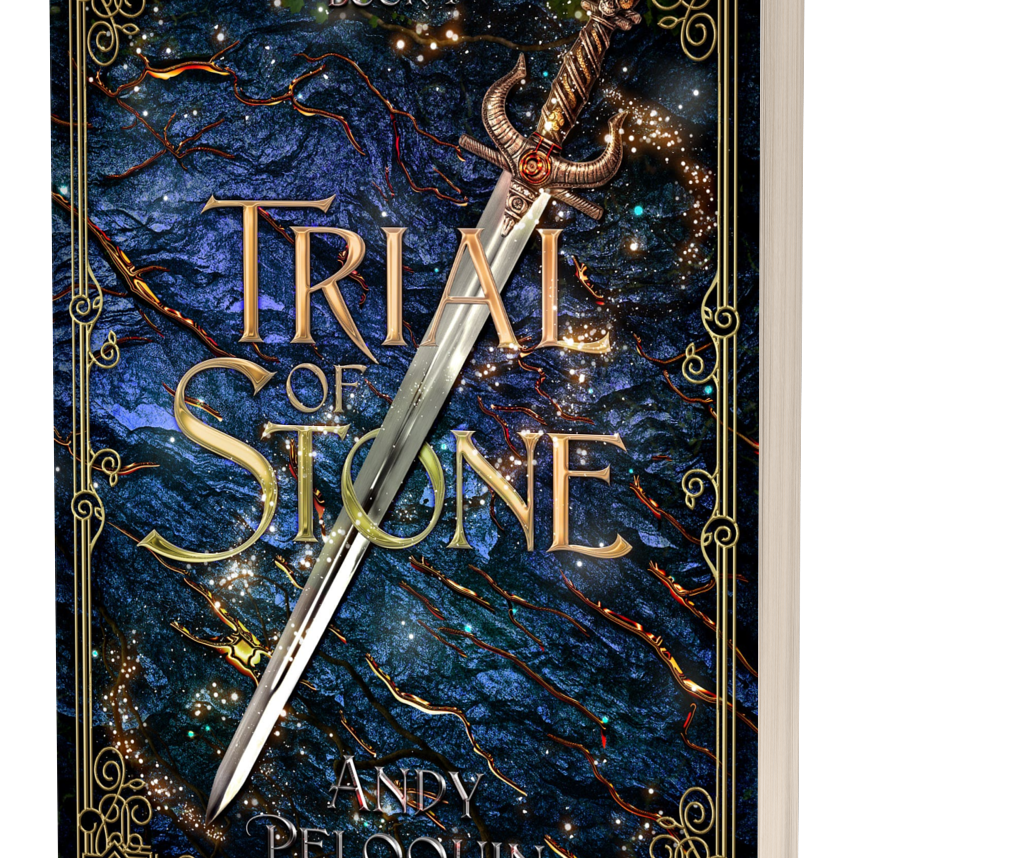 Trial of Stone (Heirs of Destiny #1)
A kingdom of death. A war for power and profit. Young heroes caught in the crossfire.
Apprentice thief Kodyn expected hardships along his journey to return a kidnapped girl to her father. Harsh deserts and cutthroat bandits, certainly—all risks of the mission—but his criminal training never prepared him to be dragged into a shadowy battle for power in Shalandra, the City of the Dead.
Polite smiles hide sharp knives. In the gloom of golden spires carved from mountain stone, currents of corruption and vice run deep. Priests of the god of death rule with an iron fist, imposing a caste system that elevates some to a life of privilege and condemns others to filth and squalor.
Fighting at Kodyn's side is Aisha, a fierce warrior from the north with the mystical ability to speak to the dead. Together, the companions must go to war to save Shalandra from the power-hungry clerics and their army of thieves, thugs, blood cultists, and assassins.
The fate of a nation rests on their shoulders—are these young heroes strong enough to seize their destiny?
Trial of Stone is the first in the gripping, heart-pounding Heirs of Destiny series. Get ready for a thrill ride on epic fantasy's darker side, perfect for fans of A.C. Cobble, Jeff Wheeler, and Robin Hobb.
Quest for magical weapon
Ancient Egyptian culture
Found family
Young Adult
Ancient artifacts
love triangle
---
Trial of Stone (Heirs of Destiny #1)