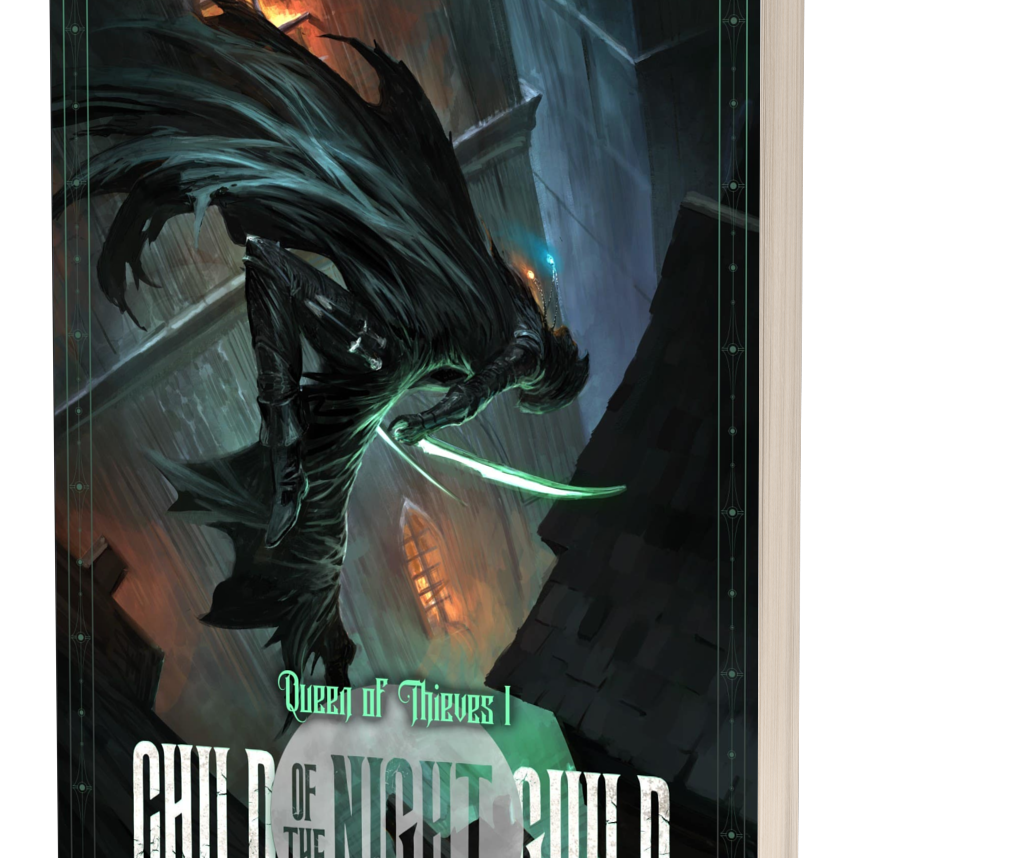 Child of the Night Guild (Queen of Thieves #1)
They killed her family. They ripped apart her home. But to repay her debts, she'll have to sacrifice her innocence.
Robbed of everything she loves, Viola mourns the sudden loss of her mother. Now burdened with an impossible debt to the Night Guild, she's forced to train as a cunning thief. Subjected to cruelty at every turn, the scrawny criminal apprentice vows to survive long enough to become the kingdom's best.
Thrown together with unlikely allies, her burgeoning skills draw the attention of sadistic bullies and jealous rivals with dark intentions. But fueled by grief-filled rage, Viola won't let anything distract her from preparing for The Guild's most treacherous test.
In a cutthroat den of thieves, can Viola rise to power and outrun a brutal death?
Child of the Night Guild is the first book in the gripping Queen of Thieves epic fantasy series that's not for the faint of heart. If you like grimdark battles, improbable heroines, and graphic scenes, then you'll love Andy Peloquin's unflinching coming-of-age tale.
Thieves' guild, gritty and dark, amoral characters
---
Child of the Night Guild (Queen of Thieves #1)
This is not for the faint of heart and I loved every minute of it.
I've read this at least 3 times so far and everytime I feel the blood, sweat, tears and heartbreak that Illana goes through and all the gruesome details of what it means to become part of The Night Guild.
This is not for the faint of heart and I loved every minute of it.
great start to a series
This, the first book introduces readers to a Thieves Guild and a character background I can get behind. Taking in (unwilling) recruits at age 8, the guild breaks them down and builds them up into different specialties. The story is solidly grounded and yet thrills enough to be something to keep reading.
This is one of the most realistic, well-grounded depictions I've read. The main character begins as that terrified 8 year old and grows through her apprenticeship developing into an intriguing, multi-layered character. The side characters are not minor, 2 dimensional characters. They too are getting developed and I know I'll get to see more of them in future books (after all, it's a reread!). Even the villain is someone I can see changing throughout the book - and not in a good way.
Author Peloquin not only develops the characters but shows some of the training in a realistic manner - one I could picture (and wince at).